Sean and Average Joe are going to be recording an episode of Only The Valiant from the convention floor. If you will be at San Diego Comic-Con, we want you to join us and chat about the convention, Valiant Comics, or anything else on your mind.
This is your chance to be famous!
Recording will start at 4pm and we'll go till 5pm or so.
We will be in the lounge in the back corner of the Convention, with the Only The Valiant portable recording studio (my laptop and a mixer). Click on the below map to get a bigger image: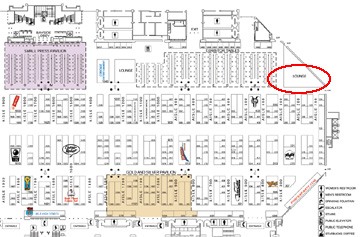 Again, click the above image for a bigger map of where we will be recording.
We hope to see you there!