Today, Valiant sent out a Secret Announcement, with the promise that everything will be revealed tomorrow. We figured it out now.
Here is the teaser image that Valiant sent out: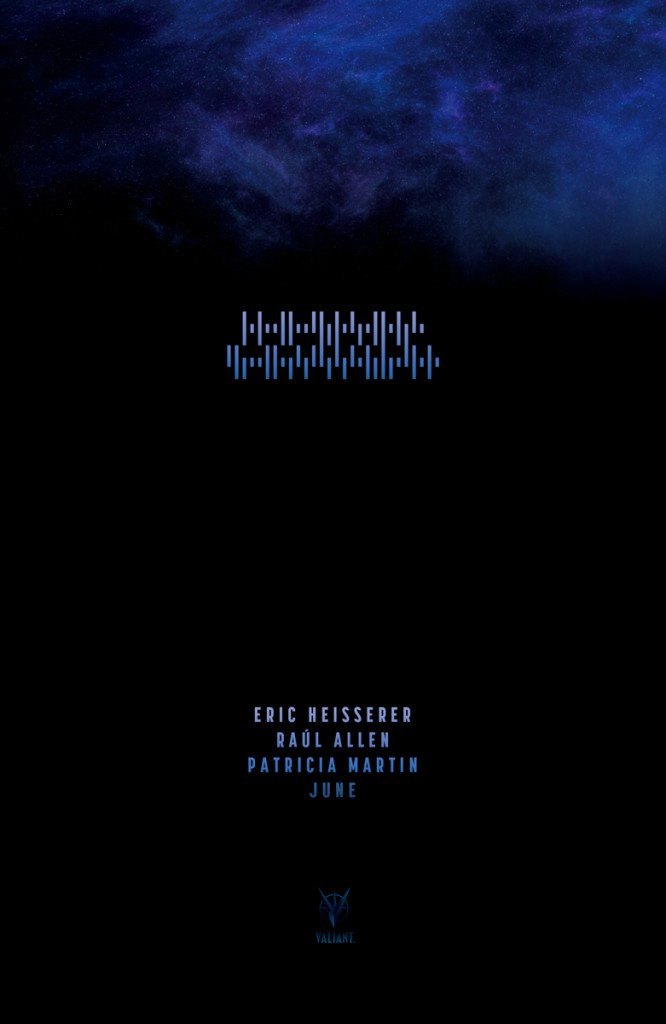 Some interesting things of note:
The art team is Raul Allen and Patricia Martin. This is the art team behind Wrath of the Eternal Warrior, which was an amazingly drawn book. That alone gives promise for a unique and magnificent looking book.
The writer is Eric Heisserer. I don't know if he has written comics before, but he is the screenwriter for Arrival, which is an incredible science fiction movie. I happened to see this movie last weekend, and it is one of the more engaging, emotionally powerful and poignant movies I have seen in a long time.
Now, let's get to the teaser itself.
It has some mysterious symbols in it. What could it mean? The heavy use of the word SECRET in the marketing message gave me an idea.
I also had the idea that maybe the symbols can be broken up into groups of four. When we do that, we see that the first symbol on the top and the last symbol on the bottom are the same. We also see that the second on top, and second from the last on top are the same.
So, I present you with the decoded symbol on today's teaser: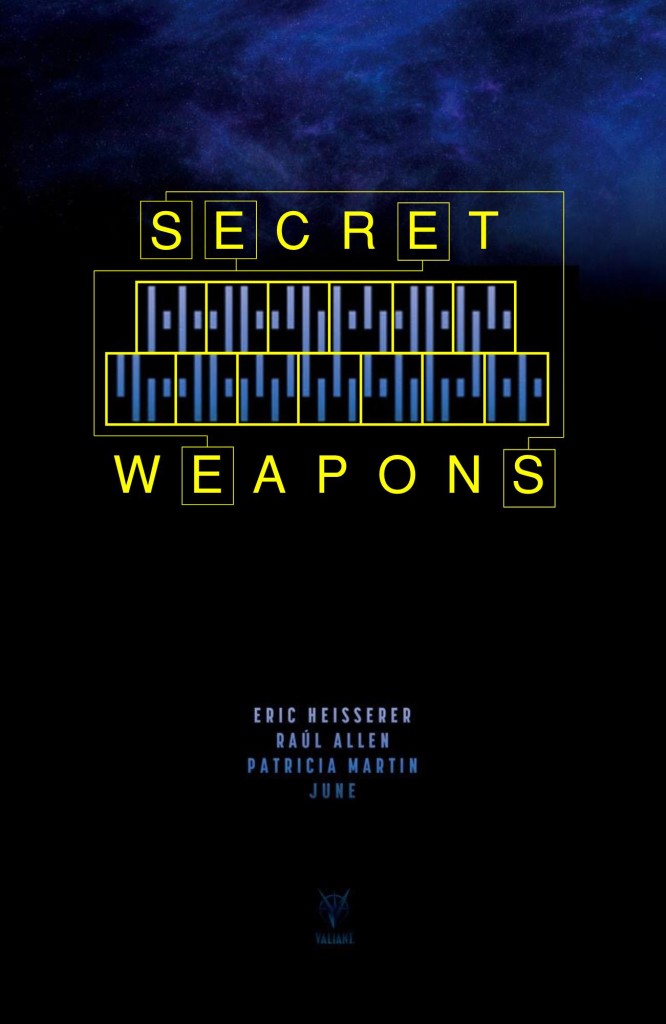 There you have it! Secret Weapons, coming in June!
In the original Valiant Universe, Secret Weapons was a teamup book, similar to what Unity is now. I am curious to see what this will be.