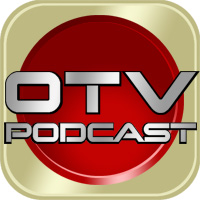 The OTV lads focus on Harbinger: Bleeding Monk #0, the most perplexing zero issue yet, from the good folks at Valiant Comics.
Joshua Dysart, Mico Suayan, Stephen Segovia, Khari Evans, Lewis Larossa, and Ian Hannin bring us the mind-bending, millennia-spanning story of the Monk.
We take a look at the issue and find the truth about the history of the Bleeding Monk.
All that plus:
Puff The Magic Dragon
Elveen sings you to death
Jonesy knows what happens 460 episodes from now
Chiclo likes stories that take a thousand years
Sean needs to meditate more
CONTEST! Jonesy has a contest. Give him some feedback about how to store his comics, and he will hook you up some cool books from his collection. Listen to the episode for more info.
Go ahead! Share this episode with friends: Tweet