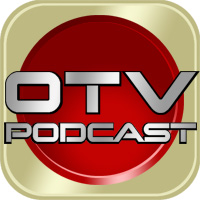 Sean and Elveen record a one-shot, stand-alone, fill-in episode on the car ride back from Wizard World Sacramento, where they worked providing excellent service at Elveen's Comics booth.
There is a whole lot of general comic book talk, and a whole lot of Classic Valiant talk in this one.
Sean schools Elveen on the X-Men, which he is woefully unknowledgeable about. We discuss different characters, which issues they appear in, and a general history of the X-Men.
We talk about collecting Classic Valiant books, and what makes a complete collection, and Elveen tries to trap Sean with words and statements and such. We also talk about what we have in our personal collections, and how that has changed over the years.
Elveen talks about the process of transitioning from a collector to a dealer, and how that has changed his collection, and more importantly, his perspective on collecting and owning comics.
This is a long episode, with all of our long-winded ramblings about comics and whatnot, recorded from the I-5 freeway in the middle of California.
Go ahead! Share this episode with friends: Tweet