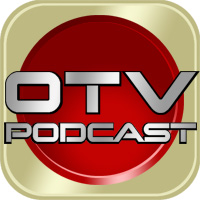 San Diego Comic-Con is the big beast of conventions. We know it, you know it. To try to contain it, we take an extra-long episode to discuss the show and our experiences.
Sean and Elveen are at Comic-Con all weekend, and are joined by Jordan and David Baron (colorist of Archer & Armstrong, Doctor Mirage, Armor Hunters: Bloodshot, and much more), to talk about San Diego Comic-Con.
We start out with a review of the rules of Comic-Con. These three rules have been established over the past years, and we talk about them, and how they improve our con experience.
For this year, there is a fourth rule as well…
We talk about our approach to the convention, what our goals are, and we compare this with past years to see how San Diego Comic-Con has changed for us.
Also, we have a SDCC preview copy of Doctor Mirage, so we take some time to discuss the first issue in general terms (no spoilers), and get some of David's insight into the art, and how the art is telling the story. These books have a cool variant cover, reminiscent of the blackout covers on past Shadowman books, and we talk about how a copy of this book would make a great OTV Reward.
Oh, we also have OTV Rewards.
Tune in and get the scoop on San Diego Comic-Con.
Go ahead! Share this episode with friends: Tweet