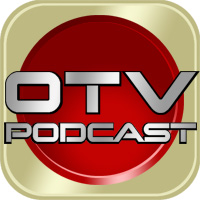 OTV presents the Valiant Panel from San Diego Comic-Con 2014, followed by a round table of Valiant Fans (fams) to discuss the future that was hinted at.
The panel featured a "murderer's row" of creators: Dinesh Shamdasani, Warren Simons, Fred Pierce, Jeff Lemire, Matt Kindt, James Asmus, Josh Dysart, and Rob Venditti.
The panel demonstrates how talented these creators are, and how much comradery they all have together.
After the panel, Sean and Elveen got together a round table of Valiant Fans to discuss the panel and the future of our favorite publisher.
This panel was a real treat to watch, and we hope that you can enjoy some of the excitement and passion that all of these creators have for Valiant.
San Diego Comic-Con is an experience like no other, and we are happy to share this experience with all of you that could not make this year.
Are you looking for more from San Diego Comic-Con 2014? Listen to our other episode, discussing the convention experience and more in Episode 154: Hash Tag San Diego Comic-Con.
Go ahead! Share this episode with friends: Tweet