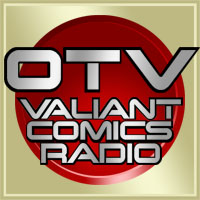 San Diego Comic-Con!
The Superbowl of conventions!
Sean and Calgary Chris were at the show, to indulge in the show and all things Valiant. We discuss the convention, Valiant, the creators, the panels, and talk to some of our Valiant friends.
We talked to creators, we got books signed, we bought art, and we went to panels. We talk about our experience at the convention, what we gleamed from the Valiant panels, what we thought of the convention overall.
Also, we talk to fan favorite creator David Baron, who drops by to give us insight into color, his work, and Valiant Comics in general. We always enjoy having David on the show, and he never disappoints!
Tune in and join in the experience.
Go ahead! Share this episode with friends: Tweet