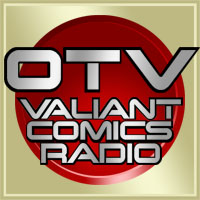 Robert Venditti joins us to flip through a copy of Book Of Death #1 and discuss the book page by page, scene by scene. We get a ton of great insights into this issue.
Rob shares his thoughts and inspirations for the book, the type of story he is going for, and asks a lot of the questions that we, the reader, should be asking.
We also dive into some of the more subtle moments in the book, like the first encounter between Aric and Gilad, the shack in Oregon, and the inspiration for David's empathy for living things.
Of course, we talk about the sequence from the Book Of Geomancer, and Rob shares some insight into the creation of this sequence, and tells us who some of these characters are, some of what is going on, and some of what to expect from this.
He doesn't tell everything though, just enough to leave us wanting more.
This episode will rock you like a hurricane!
Go ahead! Share this episode with friends: Tweet