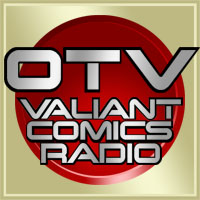 We discuss the phenomenon of Divinty. The mini-series, the character, his role in the Universe, what he is capable of, and the market for his books. This is our comprehensive look at the first four-issue Divinity series.
Some of the things we ask is what exactly his powers are, and how they work. Does he have limits? If so, are they limits set by himself, and his own indoctrination?
What is his weakness, if he has any?
We talk about the things he has done, and how we should interpret them. Is he doing good things for people, or bad things? What is the nature of his Utopia?
What does it mean for the Valiant Universe that this character exists? What does it mean for the market for Valiant Comics that this character, and his books, exist?
All of this and more, in this week's Only The Valiant.
Go ahead! Share this episode with friends: Tweet