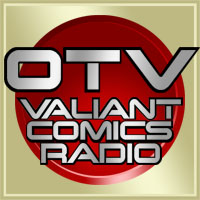 Comic Blitz! The Master Chief of the Digital Comics on demand app, Jordan Plosky, joins us to talk to us about the all you can read service. Also, comics, Star Wars, Jazz Flute and more!
Jordan has launched Comic Blitz, which is the Netflix of digital comics. When you subscribe, you get access to stream all the digital comics you want to your iPad device. This is of special interest to Valiant fans, since they currently have the back catalog of the current Valiant books, plus the entire Classic Valiant run of books.
You can find Comic Blitz on Facebook, and also Comic Blitz on Twitter. Go Visit the Comic Blitz website.
We also catch up on a bit of everything else, and as always happens, it all seems to go back to Star Wars. Jar Jar theories, Marvel Star Wars comics, movie speculation (no spoilers), and more.
Plus, plenty of other recent reads: Locke and Key is chock full of complexity and payoff, and also some discussion of Sandman Overture, which was worth the wait. Empire shows us how a man can fight Greenland. Lola XOXO gives us a beautiful view of the future post-apocalyptic wasteland.
It's not a read, but we give some initial impressions of Jessica Jones on Netflix, after a few of us have seen the first couple episodes.
Also, let's not complain about our 1 in 50 variant covers, we talk about the 1 in 5,000 Vader Down variant cover from Marvel. Crazy.
Last: Eternal Warrior Axe.
Go ahead! Share this episode with friends: Tweet