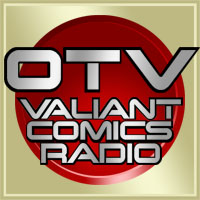 It's our Top Five of All Time. Classic Valiant. Modern Valiant. Maybe even Acclaim? We discuss the stories that we've enjoyed, that captured our attention and imagination, and have meant the most to us.
All of us are fans from the old Classic Valiant days, and we have also been reading Modern Valiant from day one. Or maybe even Day Zero.
There are so many stories to choose and discuss, but we manage to find those that have launched our fandom, kept us interested, that blew our minds, that make us laugh, cry, cheer, or whatever. We found them, and now it's time to discuss why they meant so much to us.
There is plenty of representation of both new and old Valiant, so this also serves as a greatest hits of Valiant from the last 25 years.
Stop what you are doing and listen now!
Go ahead! Share this episode with friends: Tweet