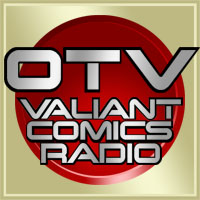 OTV exits stage left as we make our fond farewells. We reminisce over the history of the show, fun moments, crazy moments, proud moments, and the Joy of Valiant Fandom. Thank you!
It is time for us to hang up our podcasting hats, and with this episode, we do just that. We are all ready to move on to other things, make more time for other parts of life, and reach for new heights.
We take this episode to look back at what OTV has meant to us over the years, and some of the great things we have done, the fun moments we have had, and some of the things we have been able to share with you.
Valiant Fandom is bigger than any one person, any one podcast, any one message group, or forum. It's bigger than any one convention, panel, meetup, or conversation. Valiant Fandom is all of us, doing all of these ways, and Valiant Fandom is better than it has ever been.
Viva Valiant, and Viva OTV!
Go ahead! Share this episode with friends: Tweet