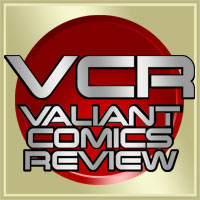 It's a week of fearless flyers and wacky wonders as we discuss the new books from Valiant Comics. Faith, Archer, and Armstrong get the spotlight.
First is Faith. In Faith #8 we see another charming story about Faith doing what Faith does best. We talk about some of the very L.A. things present in this story, and how Paige contrasts well with Faith. Plus, we talk about where we may have seen that particular piece of technology.
Second, we discuss A+A: The Adventures Of Archer & Armstrong #12, which wraps up this run. Are feelings on this run are hit and miss, and we discuss some of the things we liked, and some of the things we didn't. It also gives us an opportunity to talk about what we think makes for great Archer & Armstrong stories.
Timecodes:
01:43 – Faith #8
11:41 – A+A #12
Spoiler warning! We are gonna talk all about these books.
Go ahead! Share this episode with friends: Tweet