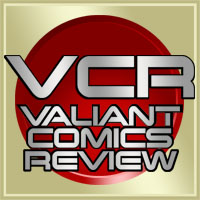 The Renegades do a lot of talking in Harbinger Renegade #4, and Ninjak and Harada do a lot of fighting in Divinity III #3, as things fly out windows left and right.
Harbinger Renegade continues to creep along, and it is sometimes hitting, sometimes missing for us. We talk about some of our feelings while reading this.
In Divinity III, we get a cool villain revealed, and get a lot of action. Time for some theories, crazy or not!
If you like to jump around, here's some time codes:
01:30 – Harbinger Renegade #4
16:56 – Divinity III #3
Spoiler alert! We are going to talk about things on the last pages of these books. You have been warned.
Go ahead! Share this episode with friends: Tweet