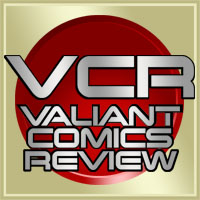 We go back to High School, along with all our favorite heroes, in Valiant High. We take a deep look at this new digital only book from Valiant Comics.
We liked this book quite a bit, so we talk a while about what stood out about it, and how it rewards the Valiant Faithful with plenty of humor, jokes, and references. There is also quite a bit of meat to discuss, such as who the spooky gardener is, what is Colin King really up to, and does Kris has to do with it.
This book is digital-only, available here on Comixology right now.
Spoilers!
Well, kind of.
We start the episode with some non-spoiler discussion of the issue, then jump into it.
Go ahead! Share this episode with friends: Tweet