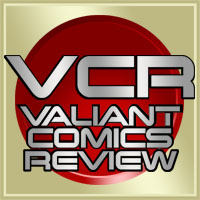 It's Faith vs The Faithless in Faith #10! VCR is here for your weekly deep dive into the new Valiant Comics.
Every Week, Only The Valiant presents Valiant Comics Review (VCR), to take a quick look at the new Valiant Comics, on the shelves now.
We take a look at the plans and origins of the Faithless, and a look at how they are very much a reflection of their origins in the city of Los Angeles.
Spoiler alert! We will talk all about this thing, D&D and all.
Go ahead! Share this episode with friends: Tweet