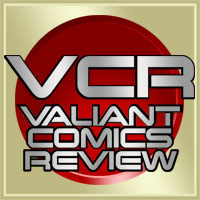 The Epic Bros take on the Green Knight as the Valiant Universe collides with Arthurian Legend. We're here to dive deep into the legends and this story.
Not too hip on your Arthurian Epic Poems? Need a refresher? We brought in the OTV expert, Chiclo himself, to tell us what's up with the original story of the Green Knight, and how closely it is translated in this issue.
Also, for a story that is meant to be a stand-alone tale, we find and discuss a lot of connections and references to many other Valiant stories. We find similarities and references to The Valiant, Wrath of the Eternal Warrior, Britannia, Archer & Armstrong, Book Of Death, and more.
We also discuss how well (almost seamlessly) the Tale of the Green Knight is knit into Valiant mythology. While we're at it, we talk a bit about the Arthurian Legend in general, and clear up Sean's misconceptions about it.
Spoiler alert! We are going to talk all about this story. That has existed for hundreds of years. So. There you have it.
Plus, Disco Inferno.
Itching for more Fred Van Lente? Check out our two-part conversation about his entire run on Archer & Armstrong here:
THE COMPLETE ARCHER & ARMSTRONG DISCUSSION WITH FRED VAN LENTE, PART 1
THE COMPLETE ARCHER & ARMSTRONG DISCUSSION WITH FRED VAN LENTE, PART 2
Go ahead! Share this episode with friends: Tweet