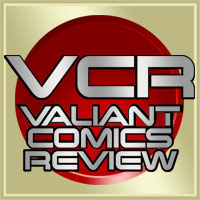 Things heat up in the Deadside, where we've got Loas for Dayz! Things get freaky in Britannia where we've got the Wyrd confounding every which thing. VCR has got your back.
First up, we discuss Rapture #2. We have a lot to discuss about the big bad villain's plot, Deadside Eternal Warrior, and Jack's decisions. Punk Mambo and Ninjak have some disagreements, and a lot more. This series is halfway through, so a great point to check in on progress.
Second, we talk about Britannia: We Who Are About To Die #3, and the plots are getting more and more involved. We take our guesses about what is going on, and how everything might get wrapped up together into a tidy conclusion.
Spoiler alert!
We're gonna say things about these books that you may not want to hear if you have not yet read them.
Go ahead! Share this episode with friends: Tweet