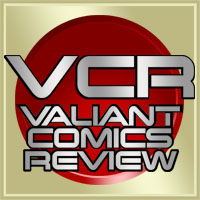 We continue to take on Babel in Rapture, get to the bottom of mysteries in Britannia, and continue our Secret journey in Secret Weapons.
Every week, Only The Valiant presents Valiant Comics Review, a quick look at the new comics out now from our favorite publisher.
It's a big week of books, so we don't waste any time, and jump right into the dissection of these stories.
Spoiler alert! We're gonna talk all about these.
Stay Valiant, my friends!
Go ahead! Share this episode with friends: Tweet