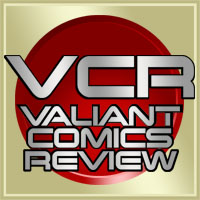 This week in Divinity #0, we take a little divine tour of the post-Stalinverse Valiant-universe, to see if all is well again… or not. Abram continues to ponder his own philosophical development & what choices he makes with his godlike power. Who to help, and what to interfere with?
Then in Secret Weapons #3 we check in once again with the newest Secret psiots under Livewire's wing. Who is the Scavenger, & what more can we find out about Operation: Insurance Policy? Tune in to find out!
Spoiler alert! We have read these books, and we discuss them assuming you have too. If you don't want to be spoiled by our conversation, read the books before listening!
Go ahead! Share this episode with friends: Tweet