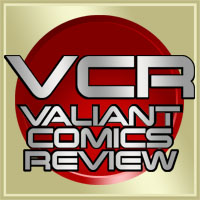 This week, the Renegades figure out their next move in Harbinger Renegade #7. We have a bit to discuss, including Pete's actions, this chapter's place in the story, the art, and more.
This book through one of us for a loop, it wasn't quite what we expected. We unpack the whys and hows.
Every week, Only The Valiant presents Valiant Comics Review (VCR), a quick look at the new Valiant Comics on the shelves now.
Spoiler alert! We're gonna talk all about this one. You've been warned.
Go ahead! Share this episode with friends: Tweet