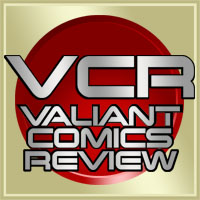 Past and present meet in Ninjak #0. VCR discusses this issue in depth, as we take a dive through Ninjak's history.
An arrow divides the here and now with the past and future, as we dive deep into who Ninjak is and what makes him Ninjak.
Also, we get the prelude to the Ninja-K series, which looks to be pretty awesome.
Every week, OTV presents VCR, a quick look at the new books on the stands from Valiant Comics.
Spoiler alert! We've read this book, and we are going to talk about it assuming you have too.
Go ahead! Share this episode with friends: Tweet