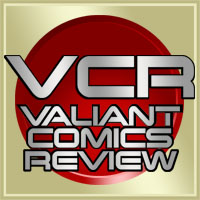 Time to Rampage! VCR examines the origins of Bloodshot's villain, his ties to the scarred man, and a whole lot more!
Bloodshot Salvation #4 is out now, and that is the topic of the week. This story takes a humble look at the early years of the scarred man and Rampage, including their relationship, and how they ended up the people they are.
What can we surmise about Omen? And about Rampage? Plenty to discuss coming from this one.
Won't you join us?
Spoiler alert!
This one has some juice in it, read it before listening.
Go ahead! Share this episode with friends: Tweet