Greetings and/or Salutations my Valiant Listeners!!! This is Jonesy, writing to you from my hot Phoenix office this fine Monday after Comic-Con, about to share my weekend experience with you all!
Three of my good friends and I drove up to San Diego from the P.H.X. early Wednesday and attended the entire event from Preview Night on Wednesday all the way through Sunday, arriving home last night at midnight.
During my time at 'Con, I had the chance to meet a bunch of creators such as Erik Larsen, Rob Liefeld, Chris Giarusso, Geoff Darrow, Rob Schrab and of course, many Valiant creators…and for the first time ever…my "Only The Valiant" podcast mates!!!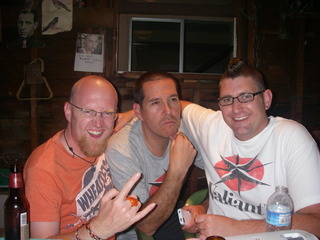 Being able to hang out with Elveen and Sean was the supreme highlight of my 'Con experience, as well as meeting Bob Bretall from the "Comic Book Page" podcast, a bunch of TRUE gentlemen from the ValiantFans.com Message Board, such as wrunow, Blood of Heroes, Rufus, and betterthanezra…and of course the Valiant team…all pictured here from the Jeopardy/Poker Night last Friday: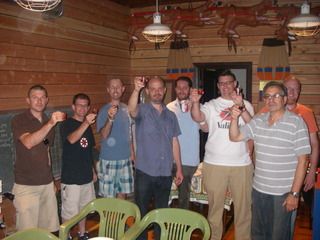 The Jeopardy was a BLAST, the Poker was relaxing and FUN, the ValiantFans.com "Unofficial Summer of Valiant" panel on Friday was awesome as well. Pictured here are a couple more pics from the Valiant Jeopardy/Poker Night: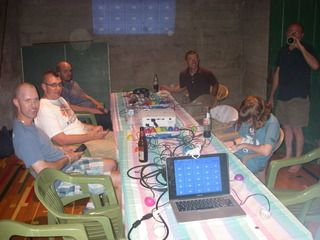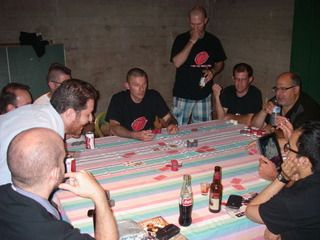 Your OTV hosts got to record two episodes, I got all kinds of awesome Valiant freebies (Bloodshot glass, Bloodshot #1 1:20 Variant, Harbinger #1 1:20 Variant signed by everyone, and a BEAUTIFUL X-O #1 GOLD!!!)
I want to thank the Valiant creators for the amazing conversations and their time for hanging out with us, my OTV and ValiantFan brothers for their hospitality, and to all the AMAZING people I got to meet this last weekend! I will forever remember and cherish the times we spent!!!
To next year!!!!
Namaste,
Jonesy