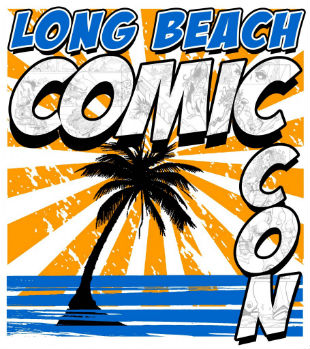 Long Beach Comic and Horror Con is coming up this Saturday and Sunday in beautiful Long Beach, California.
The OTV Cali Crew will be there (me and Elveen), to scope out the scene and report on any Valiant things we can find.
In the past, Long Beach has been a small, but fun show. Not even close to the order of magnitude of a San Diego or New York con, and not even a Wondercon. It's a fun show though, and a day at a comic con is always a fun day.
You know who else is going to be there?
Valiant!
This is the first west coast convention where they will be set up with a booth, and all of the Valiant goodies for sale like "Summer of Valiant" collected editions, and the blank sketch book covers.
Here's Valiant's pressy press about their attendance:
Valiant Entertainment will be making its debut appearance at the Long Beach Comic & Horror Con (LBCHC) this coming weekend on Saturday, November 3rd and Sunday, November 4th!

Hosted at the Long Beach Convention Center, Valiant will be setting up at booth #313 for a weekend packed full of guests, signings, and exclusive convention offerings! Stop by to pick up first printings of every current Valiant release, blank cover con exclusive flipbooks, and the "Summer of Valiant" Collected Edition — collecting each new Valiant #1 issue together in a single volume.

Plus, join us on Sunday at 11:00 am in room #103AB for the "Future of Valiant" panel, featuring New York Times best-selling author Joshua Dysart (Harbinger), Valiant Chief Creative Officer Dinesh Shamdasani, and Valiant Sales Manager Atom! Freeman. This is the only place to get in on a round of in-depth discussion about what 2013 holds for Valiant, including details on the origin of Toyo Harada in February's much anticipated Harbinger #0, and fan Q&A about the hottest universe in comics! And no fan will want to miss Valiant's special giveaways and door prizes — available only at this panel!

We'll see you in Long Beach!