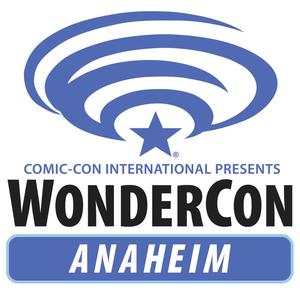 I have been regularly going to comic book conventions since 2001.
For the first several years of my con-going life, the purpose of the convention was to buy a bunch of comics, and maybe get a couple books signed.
That all changed, for the better, about 8 years ago at Wondercon.
Comic conventions are so much more than just a fun day walking around and seeing a lot of cool stuff on the show floor. They are a social gathering of great, fun, like-minded people.
About 8 years ago, some folks on a comic book forum I used decided to meet up and hang out for a bit.
From there, it snowballed. At every convention, I met new people, spent more time hanging out, and having more fun.
Ever since then, I've said that the best part of any convention is the people you spend time with.
So…
Wondercon Meet and Drink
I'll be at the Hilton bar Saturday night. It's one of the two convention hotels, right across from the con.
I'm telling everybody I know to meet up there. Come on out, make new friends, and see old friends. Have a beer, or a soda, or whatever wets your whistle. The point isn't the drinking, it's spending time with other comic book fans.
I plan to get there by 8:45 or 9:00 pm. That should be just enough time to grab dinner after the show, and get to the Hilton.
How to find me: I'll probably be wearing my Only The Valiant t-shirt and my Pete Stancheck costume (ie. a yellow hoodie).
If you have any questions during the show, just message OTV on Twitter. I'll be checking it all weekend. Or just find me or Elveen at the Elveen's Comics booth, #131. I'll be at the booth pretty much all day Saturday.
Hope to see you there, both new friends and old. You are silver and gold, after all.
Like William Jennings Bryan. Just ask Chiclo.